Management Policy
The Management of ALSATEC, S.L., is aware and assume the social commitment that carrying out the management of our Technical Assistance Services, Assembly and Industrial maintenance represents. Activities whose purpose have always pretend to generate social improvements in all areas, providing advanced technical solutions and great commitment for the ongoing needs our clients request due to the constant and unstoppable technological development, being especially careful of people and the environment.
For this purpose, we develop a management culture that safeguards, through our Company Policy, the four fundamental pillars of our activities as Industrial Engineering:
Safety and Health / People / Technological Development / Customers
ALSATEC, S.L. knows that working in the best conditions of Safety and Health is fundamental to take care of all its staff, so that, in a field such as Technical Assistance Services, where Knowledge Development is absolutely necessary, the employees can improve their personal and professional talents, thus achieving our customers satisfaction when it comes to provide the Technical Assistance Services they request, with all the guarantees.
ALSATEC, S.L. understands that it should be considered an organization of reference in the field of Technical Assistance Services. That is why it is committed to a management based on business excellence and innovation, based on corporate values that are a social referent, with all processes focused on its commitment to continuous improvement.
To achieve the proposed objectives ALSATEC, S.L., has developed a management model that brings value to the organization and to society, having decided to act in the following lines:
Ensuring that the services provided meet the needs required by our clients, while achieving the expected results in our objectives.
Anticipating our development of technological knowledge, to the needs and expectations of our customers, establishing for this purpose our annual strategies.
Promoting a positive environment for development, training, participation and communication with employees, customers and suppliers.
Optimizing the performance of the processes through quality and efficiency.
Guaranteeing the confidentiality required by our clients.
Ensuring compliance with legal commitments.
Collaborating with all necessary social sectors, administrations, companies, universities and training centers, organizations, etc., in order to improve the services provided.
Persevering in business excellence to achieve Social Recognition.
ALSATEC, S.L. will work to ensure that this policy is widespread, understood and accepted by the entire Organization, providing the necessary resources to meet this commitment.
ALSATEC, S.L., thanks to all stakeholders for their effort, help and participation to implement this Management Policy that aims to be beneficial to the whole society.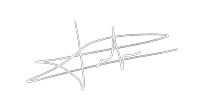 Signed, the management