About Us
"Universe ALSATEC"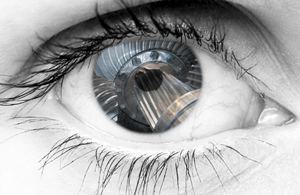 ALSATEC was founded in 1996. It was established as a business project with the goal of forming a specialized Mechanical Workshop, whose multidisciplinary technical services provide solutions to all existing and developing industries, basing our professional and personal relationships with our customers and our society on values such as responsibility, honesty, trust and commitment. To maintain and develop these values, ALSATEC operates completely independent, a feature necessary for all businesses in need of our services, ensuring that our professionals work without external pressures, providing more effective services requested in the most advantageous conditions.
Our principal Knowhow in the Technical Support Service is our experienced staff which is composed largely of highly skilled certified technicians in various technical areas, enabling us to produce highly complex services with significant advantage.
Mission, Vision and Values
"Vital Feeling"
MISSION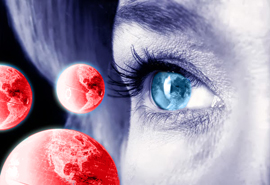 ALSATEC takes the mission to help its customers achieve their goals in all industrial phases, by providing our knowledge and experience in all Industrial Mechanical areas, collaborating in their products, processes, facilities and machines, with the goal of becoming a vital partner for these and other companies in different industrial and technological sectors.
VISION
"Guaranteed Mechanical Solutions"
In ALSATEC we work day by day to obtain knowledge and experience in all technical areas, because belonging to a highly technological society like ours, demands this. The development of knowledge together with our experience provides us a great advantage which is continuously used by our customers in our vital partnership. The multidisciplinary technological challenges that we continuously undertake with our clients show us how the challenges of the future may be and that only a constant working process over the years allows us to obtain the efficiency we are offering in the field of Industrial Mechanics.
VALUES
Responsibility, honesty, trust and ethical behaviour are values that characterize the entire workforce of ALSATEC in all their professional activities. Since our founding we have been adding professionals to our company with these values because of the importance and social impact they have in all activities with our clients.
People
"Conquerors of dreams"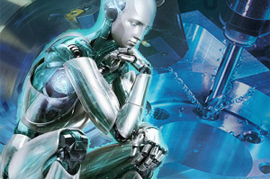 ALSATECīs workforce is mainly composed of highly experienced certificated staff in different technical specialties. Our staff is in a constant process of improvement in order to upgrade their skills and adapt to the most modern technologies. This qualification focuses mainly on a scheduled training process and in particular on the experience gained in all our fields of activity.
For ALSATEC professionals, our strongest asset, we have created our own environment, as we strive for constant improvement. For each of them we have created an open environment in which they can bring out their talents and personal initiatives, a climate that allows personal and professional enrichment facilitating the achievement of both personal and strategic objectives of the company. This is our definite common goal.
Want to join our team? Click here
Know How
"It has to work"
The most values highlighted in ALSATEC are our knowledge, our experience, our facilities and technical resources. These values are used by our multidisciplinary departments to meet our customers expectations in the demanded field. For machine assembly solutions we have Catia V5, NX and Autocad stations in our facilities, as well as several CAD visualizers. For automated solutions in electrics, pneumatics and hydraulics, we work with Eplan, together with, among others, Siemens, Allen Bradley and Omron software for PLCīs. In addition to the fleet of vehicles we own, to meet the demands of our Service Dept., we have various workshops for any kind of mechanical activity. In those we find various tooling machines to support these activities, such as cranes, saws, lathes, milling machines, grinders, drills, welding room, etc...
Our strategic principles are:
Agility, flexibility and closeness to the client to provide effective services
Cost optimization and competitive offers
Collaboration, trust and security for the maintenance and development of the "know how" of our clients.
Knowledge management for implementing projects effectively
Our know-how is spread over various activities, among which we highlight:
The direct contact and/or confidentiality agreements with our customers, has given us a valuable insight into their internal processes applicable to innovation and development, as well as create the opportunity to achieve significant approvals.
Innovation with ALSATEC
Own Products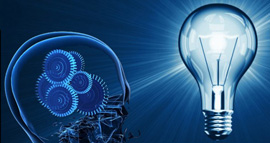 In ALSATEC we consider Mechanical Engineering a resource that helps to improve this world, in which technological development is so present, making it easy accessible and universal.
Innovation is a vital service for ALSATEC since its founding, which we added to our daily activities as our customers have asked us steadily to provide this service.
In ALSATEC we aim to achieve, in a creative way, to convert our knowledge and experience in innovative solutions, a comprehensive philosophy that enables the creation of new and better products as well as services and processes that can solve the demands of the market and improve social needs in a globalized world.
To provide our customers innovative and effective solutions to their proposals we are constantly training our staff, taking into account the knowledge that they provide enabling us to work with their "knowhow". This is of vital importance to us and allows us to reverse to the given knowledge by the customer.
Our vocation to learn, our direct contact and our understanding of new technologies has enabled us to obtain good results when it comes to providing effective solutions in different working areas, such as: providing innovative solutions for tooling machine breakdowns and accelerating its implementation, providing solutions with own products (labeller), etc.
We began to innovate ourselves for us. Implementing our own methodology for the development and transmission of knowledge between our technicians, by which we are allowing the professional development of each technician, accelerating the uptake of multidisciplinary knowledge by all staff.
Continuous Improvement
Permanent evolution
Corporate Social Responsibility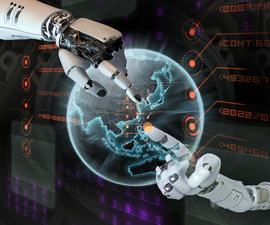 Social Responsibility is understood by ALSATEC as a commitment to our management model. We manage our everyday reality, a reality that implicates people using and imposing our resources to serve our society in order to maintain and improve our welfare state and evolve its sustainability.
We are constantly working on the concept of business excellence, an excellence that emphasizes people, their working conditions and the quality of services offered. A concept we export to all companies and individuals who collaborate in our daily activities, and which we understand as a shared responsibility for the care of living in our environment. A standard of living we need to conserve and enhance through actions based on business excellence.
For this reason we commit ourselves to be active participants in change management, management that allows us to combine social development with environmental improvement and business competitiveness, adapting to the many social changes in society and positively impacted by continuous advances and technological advances in all knowledge areas.
In ALSATEC we think that to achieve these goals working together, we must be a company that inspires confidence.
This confidence generates stable relationships with our clients and our society.
Links that allow us to obtain, based on the facts found and the passage of time, this invaluable recognition as a socially responsible company.
Management Policy
The Management of ALSATEC, S.L., is aware and assume the social commitment that carrying out the management of our Technical Assistance Services, Assembly and Industrial maintenance represents. Activities whose purpose have always pretend to generate social improvements in all areas, providing advanced technical solutions and great commitment for the ongoing needs our clients request due to the constant and unstoppable technological development, being especially careful of people and the environment.
For this purpose, we develop a management culture that safeguards, through our Company Policy, the four fundamental pillars of our activities as Industrial Engineering:
Safety and Health / People / Technological Development / Customers
ALSATEC, S.L. knows that working in the best conditions of Safety and Health is fundamental to take care of all its staff, so that, in a field such as Technical Assistance Services, where Knowledge Development is absolutely necessary, the employees can improve their personal and professional talents, thus achieving our customers satisfaction when it comes to provide the Technical Assistance Services they request, with all the guarantees.
ALSATEC, S.L. understands that it should be considered an organization of reference in the field of Technical Assistance Services. That is why it is committed to a management based on business excellence and innovation, based on corporate values that are a social referent, with all processes focused on its commitment to continuous improvement.
To achieve the proposed objectives ALSATEC, S.L., has developed a management model that brings value to the organization and to society, having decided to act in the following lines:
Ensuring that the services provided meet the needs required by our clients, while achieving the expected results in our objectives.
Anticipating our development of technological knowledge, to the needs and expectations of our customers, establishing for this purpose our annual strategies.
Promoting a positive environment for development, training, participation and communication with employees, customers and suppliers.
Optimizing the performance of the processes through quality and efficiency.
Guaranteeing the confidentiality required by our clients.
Ensuring compliance with legal commitments.
Collaborating with all necessary social sectors, administrations, companies, universities and training centers, organizations, etc., in order to improve the services provided.
Persevering in business excellence to achieve Social Recognition.
ALSATEC, S.L. will work to ensure that this policy is widespread, understood and accepted by the entire Organization, providing the necessary resources to meet this commitment.
ALSATEC, S.L., thanks to all stakeholders for their effort, help and participation to implement this Management Policy that aims to be beneficial to the whole society.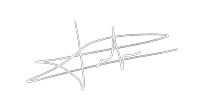 Signed, the management